Today I'm joining
Sarah's Mood Board Link Party at Pewter+Sage
.
I've been watching from the sidelines for a while, but decided to
join in when I saw today's task: a dining room inspired by
dinnerware.
While all the options were beautiful, I fell hard for the "Dhara collection" by Phillippe Deshoulieres. Its rich colors and elegant patterns seemed the perfect jumping off point for a dining room worth lingering in.

Dhara is inspired by the side designs of a poetry manuscript from Saadi and its colors are inspired by the traditional saris from Penjab and Cachemire.

This exotic, Eastern influence definitely inspired the eclectic space I envisioned.
Drawing from these colors and patterns, I
found my rug from
ABC Carpet and Home
which drove the rest of the design
.
Keep in mind, this was a wish-list, budget-free sort of day-dream for me. I believe the rug was on sale for about $6000. The colors echoed the china perfectly and I loved its pattern. It set the tone for where I headed in terms of color, pattern and furniture and led me to elements with a rustic sort of old-world feel.Ultimately, I tried to infuse the imaginary space with a balance of bold color, pattern, texture and subtle ethnicity. I wanted to imagine myself in a room that enveloped me and felt collected over-time, but still cohesive.
For some reason Polyvore and I had some difficulty sharing images from Etsy, so the artwork from
Sarah Giannobile
I chose is below. I wanted something simple in black and white that referenced the patterns in the china, rug and fabrics. I thought these abstract drawings worked nicely.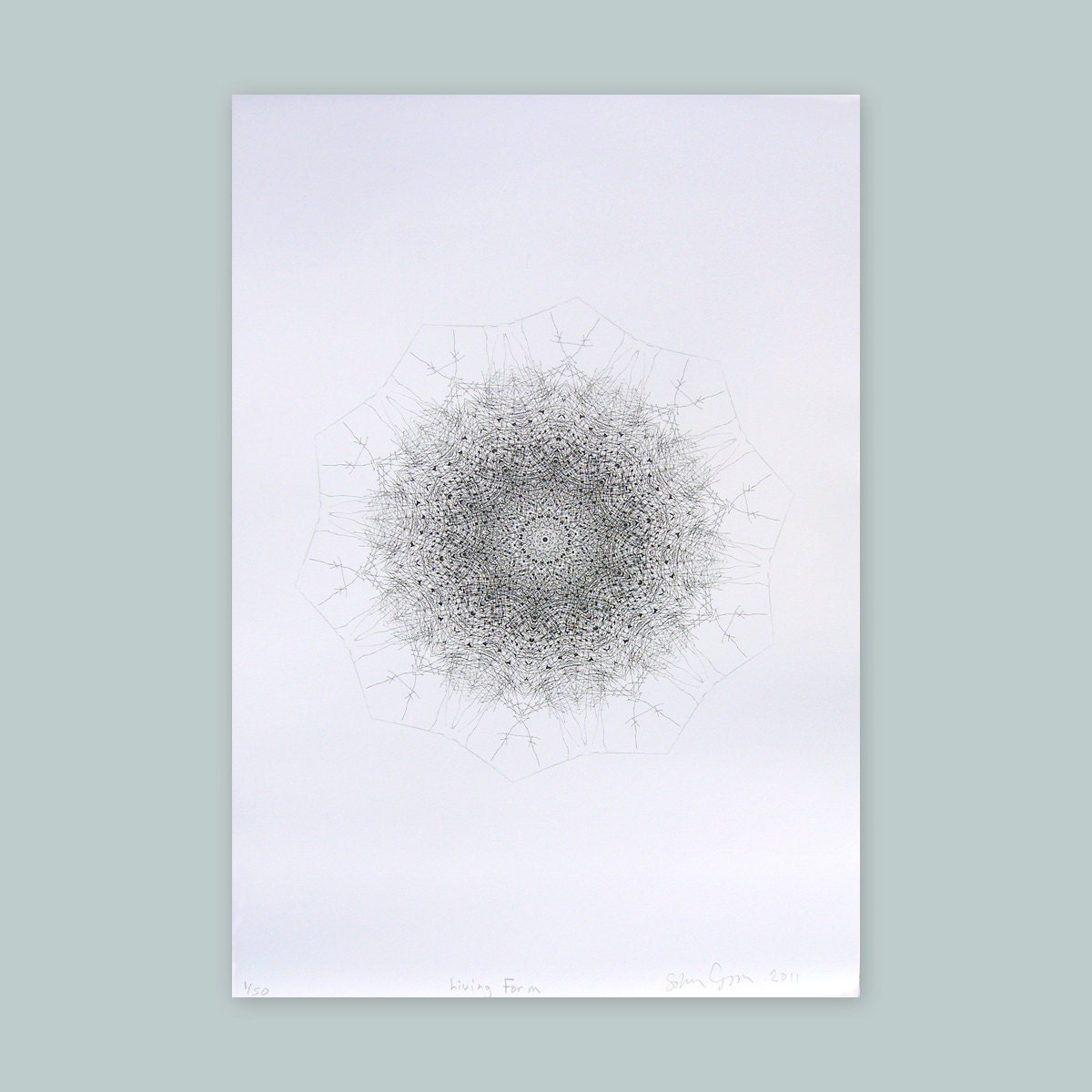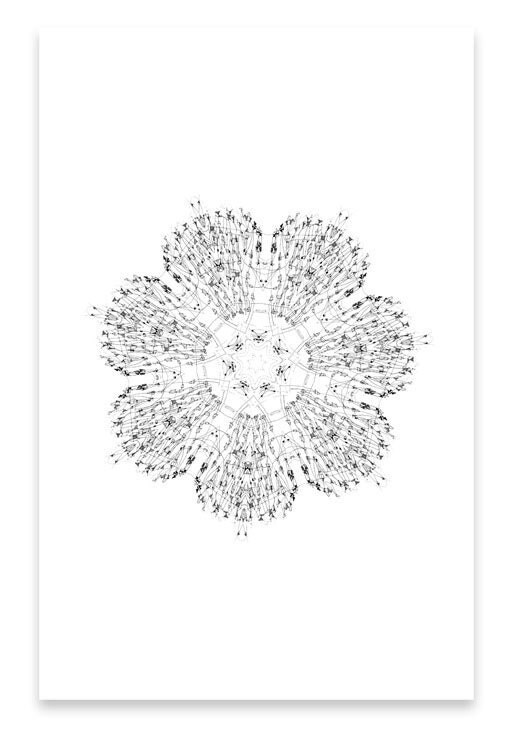 So, although I obsessed just a tad on figuring out how to put a moodboard together, it really was a fun, creative exercise for me. Thanks to Sarah at Pewter + Sage for inspiring me to try something new and to Holly at West Pear Avenue for introducing me to Mood Board Monday! Be sure to check out the other inspiring collections and the creative boards put together by some really great bloggers.
How would you envision a similar space?